System Control Lab (Kang-Zhi Liu, Tadanao Zanma, and Kenta Koiwa)
The System Control Laboratory comprises twenty-six students and the professorships: Prof. Kang-Zhi Liu (Ph.D), Associate Prof. Tadanao Zanma (Ph.D), and Assistant Prof. Kenta Koiwa (Ph.D) of Department of Electrical and Electronic Engineering, Graduate School of Science and Engineering, Chiba University in JAPAN.
Research areas Robust control, System integration, Smart grid, Renewable energy, Optimal control in power electronics, Hybrid system theory, Model predictive control, Networked control system, Quantized feedback control.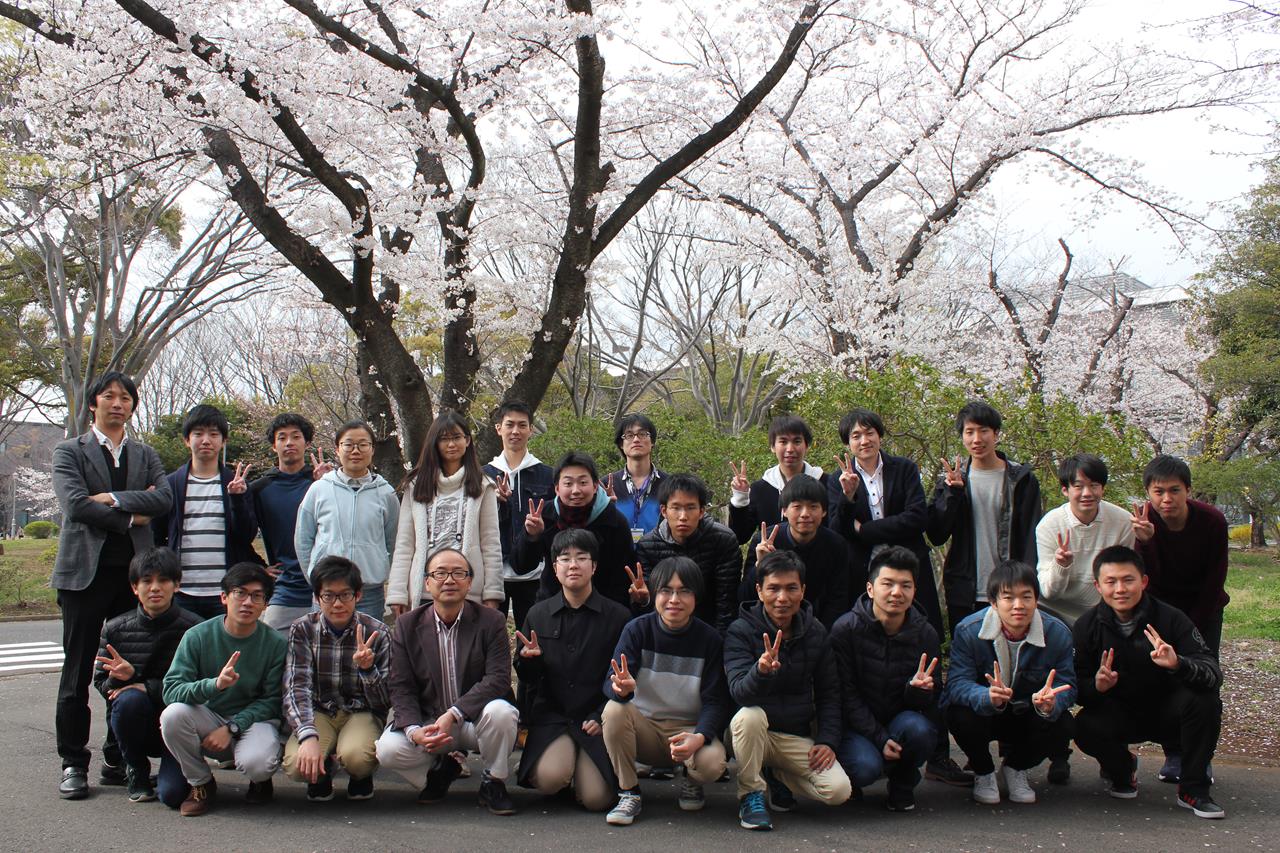 Members in the System Control Laboratory (April 2019).
Address
System Control Laboratory Department of Electrical and Electronic Engineering, Graduate School of Science and Engineering, Chiba University 1-33 Yayoi, Inage, Chiba, 263-8522 Japan
Contact
Phone and FAX: +81-43-290-3340
Email: kzliu@faculty.chiba-u.jp, zanma@chiba-u.jp, kenta.koiwa@chiba-u.jp